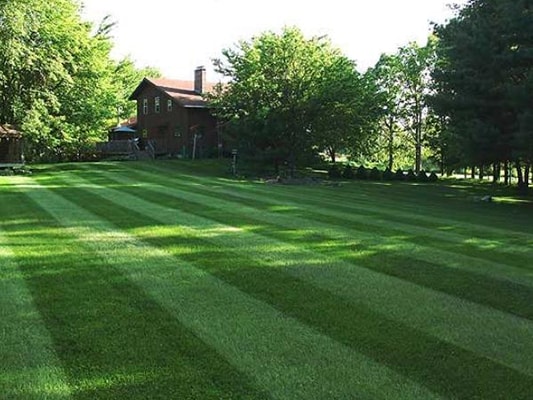 Expert Lawn Mowing
Don't stress over the chore of hauling out the lawn mower and hoping that you can get it to start. Let our experienced team handle it. Our service professionals will remove any trash, sticks and debris before carefully trimming and edging your lawn areas to perfection. We use caution not to damage painted surfaces, siding or bark on trees. We are always aware of our surroundings and are cautious not to propel small rocks into the air. Your lawn will be cut to perfection every time year in and year out, freeing up time for family, recreation, or leisure.
Core Aeration
The process of core aeration will deepen the root system of your lawn. Expanding the root system of your lawn will do several things to help improve the quality and growth of the grass. Deeper roots mean the grass is more resistant to drought spells, and key nutrients for your lawn are absorbed easier. We highly recommend core aeration be combined with a dethatching as well.
Lawn Dethatching
Thatch is a layer of decomposed debris that settles between the blades of grass on top of the soil blocking key nutrients and micro-organisms that are beneficial to the overall health of your turf. This can essentially deprive your lawn causing an overall unhealthy look. Dethatching will remove the harmful layer of thatch from your grass and ensure that the root system is able to produce a lush lawn. We recommend having this service done once a year and in combination with core aeration.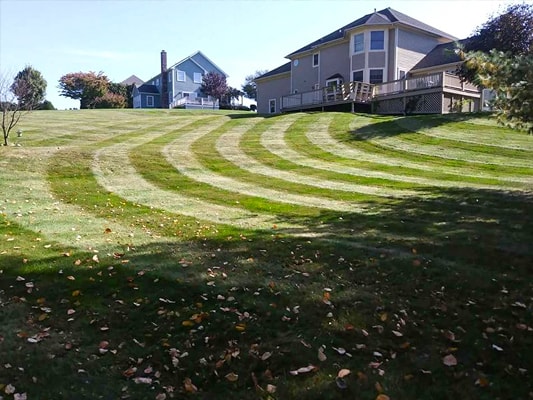 Overseeding
Over time, your lawn can begin to look less lush and vibrant. This is where an overseeding treatment comes into play. By spreading a generous amount of fresh seed directly over the existing lawn or bare soil, we can improve the density of the lawn and restore it to a vivid green color. Overseeding in the Northeast is best done around mid September, after a good dethatching and aeration when weeds die off from the cooler weather. Choosing the proper seed is essential with attention to shelf life to the seed.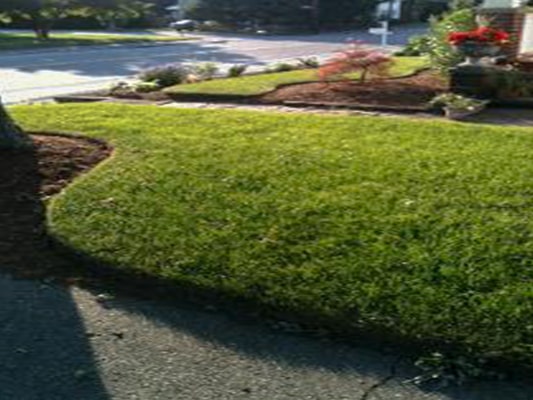 Sod Delivery & Installation
This is a great alternative to over-seeding, especially in the spring when your seed fails to compete with emerging weeds. We install your sod within hours atfer being cut at the local turf farm, and keep it covered during transport, so it does not suffer from wind damage during transit. This is the most effective way to achieve a flawless lawn. Your new lawn requires a minimum of 4 hours of daily direct sunlight, as well as adequate watering to ensure its health. Summer installation is not recommended in full sun areas.
YOUR PERFECT LAWN: ONE CALL AWAY
With over 20 years of experience and our vast array of services and products offered, NRI Landscaping Inc. is the best option around for transforming and maintain your lawn and yard. From landscape design to regular care and cleanup, we have you covered all year long. Call today for more information and we can get started.