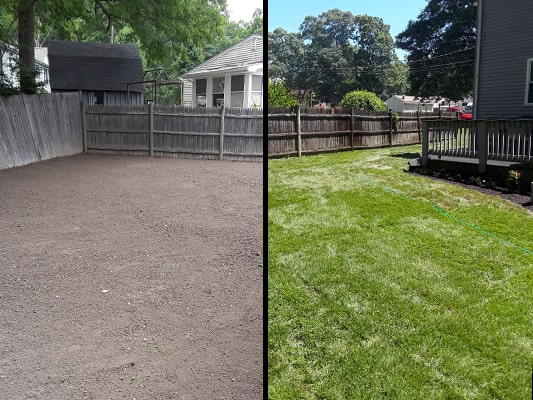 Sod Delivery & Installation
This is a great alternative to over-seeding, especially in the spring when your seed fails to compete with emerging weeds. We install your sod within hours after being cut at the local turf farm, and keep it covered during transport, so it does not suffer from wind damage during transit. This is the most effective way to achieve a flawless lawn. Your new lawn requires a minimum of 4 hours of daily direct sunlight, as well as adequate watering and a proper treatment plan to ensure its health. Summer installation is not recommended in full sun areas.
HERE IS WHY YOU SHOULD GIVE NRI A TRY!
Principal and owner David Turco has been maintaining the grounds of our local community since he was just a boy in the 90's and has grown a passion for the trade from a young age. Over the years, he has hand selected a crew of employees that show the same passion for quality who are friendly, professional, approachable, have clean criminal backgrounds, and above all, will cater to the individual needs of each and every one of our clients. When you choose NRI Landscaping you are choosing a dedicated team who is in the profession because it is truly what we love to do. Passion is what drives us and your satisfaction is what fuels us. Our service is unmatched so you can rest assured you will get the personal attention you deserve. We are always just a phone call away!