Crabapple Varieties
Blooms in Early Spring. Grows from 6 ft – 50 ft tall, and 15ft – 25 ft wide, depending on the variety.
Baccata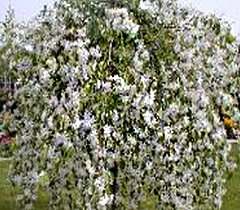 Pink Spire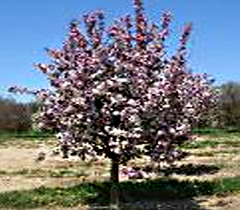 Red Jewel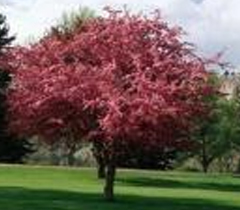 Golden Raindrops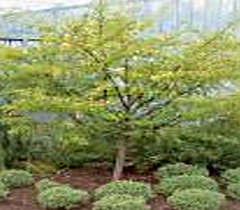 Robinson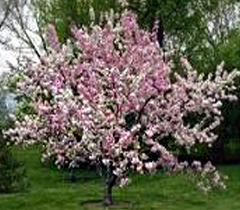 Prairie Fire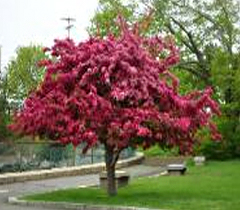 Sargent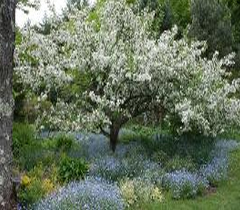 Snowdrift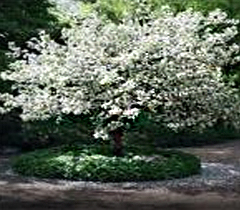 Spring Snow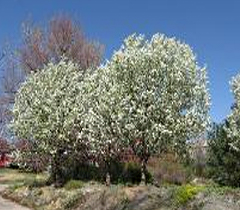 Tschonoski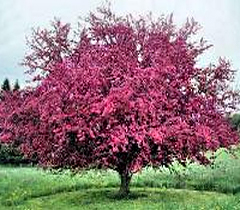 Tupelo Tree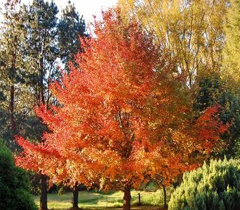 Lily Of the Valley Tree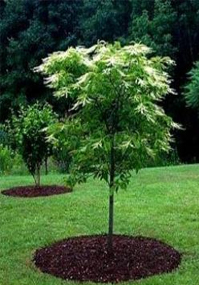 Grows 20-30′ tall
10-15 ft wide
Bloom color white
Fall color red/orange

Dawn Redwood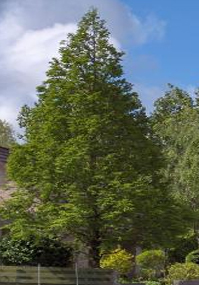 Grows 70-100 ft tall,
15-20 ft wide
Deer Resistant
Fluting Trunk

Goldenrain Tree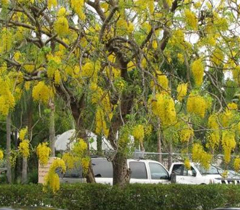 Grows up to 40 ft tall and wide. Blooms June to July.
Drought tolerant once established

Tulip Tree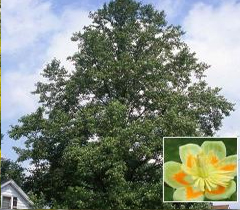 Grows 30-50′ wide and up to 50′ tall.
Deer tolerant

Persian Perottia Tree

Red flowers in early Spring. Grows 15-30 feet tall and wide.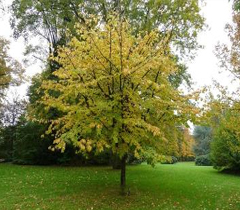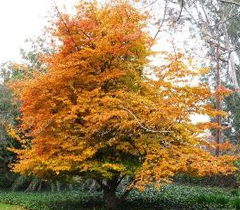 Sweet Gum Tree

Grows 60-80 ft tall and 40-60 ft wide. Blooms Yellow green April to May. Deer Resistant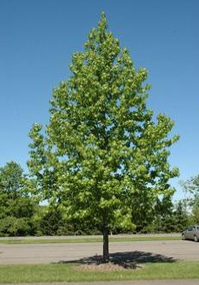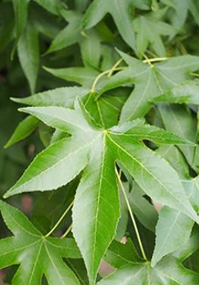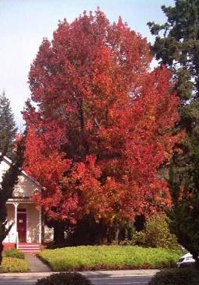 Red Horse Chestnut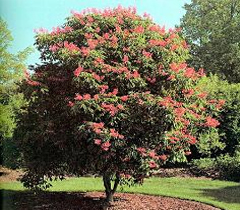 Deciduous. Pinkish red spring blooms. Grows 30-40 ft tall.

Newport Plum Tree

Blooms in Spring. Grows up to 20 ft tall and wide. Deer resistant.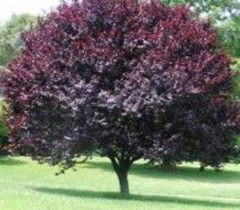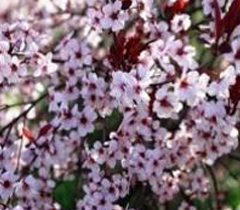 Kwanzan Double Pink Cherry

Pink blooms in Spring. Yellow or copper Fall foliage. Grows 15-25 ft tall and wide.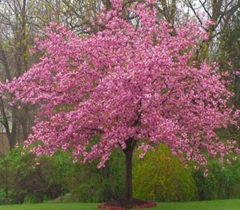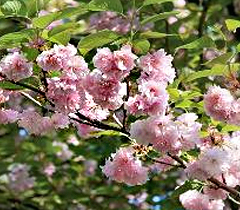 Double Pink Japanese Hagan Cherry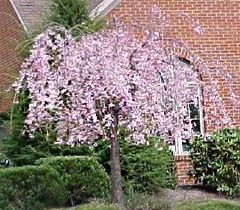 Grows 15-20 ft tall and wide.
Purple Leaf Flowering Cherry

April Blooms white and pink. Grows 15-25 ft tall and wide.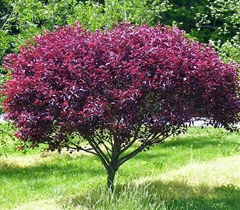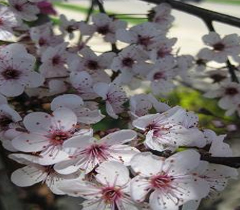 Cascading White Snow Fountain Cherry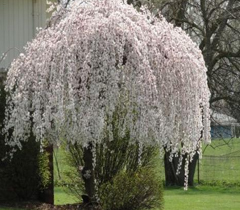 Grows 10-12′ tall and 6-8 ft wide.

Japanese Snowball Tree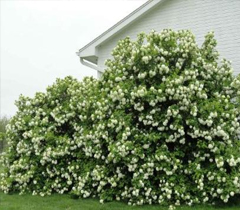 Grows 8-12 ft tall and wide.

Chanticleer Pear

Grows 30-50 ft tall and 10-20 ft tall. White blooms early Spring.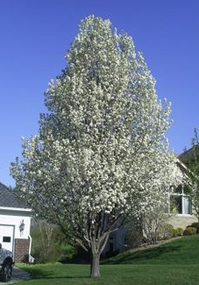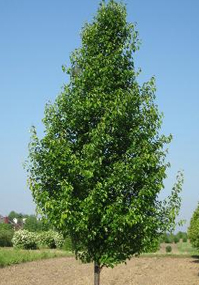 Weeping White Pine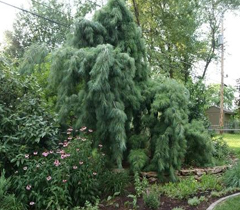 Grows 6-15ft tall and 10-20 ft wide.

Japanesse Stewertia Tree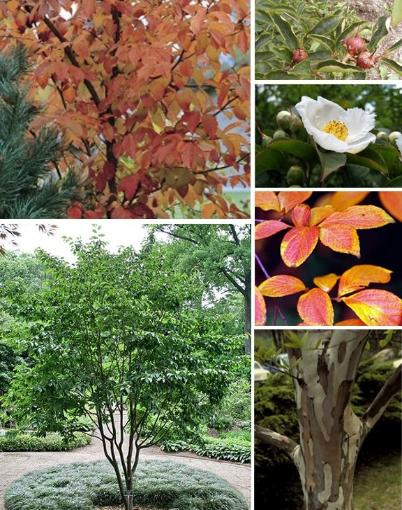 Daily watering REQUIRED.
Grows 60 ft tall and 25 ft wide.

Bowhall or Armstrong Swamp
Maple

Grows 40 ft tall and only 15 ft wide.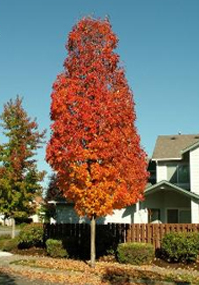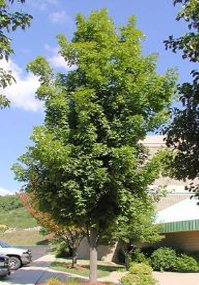 Crimson King Maple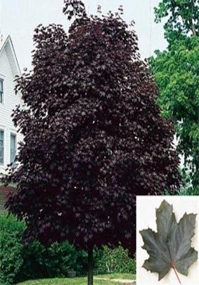 Grows 40-50 ft tall and 25-35 ft wide.

Green Mountain Sugar Maple
Grows 50-75 ft tall and 30-50 ft wide.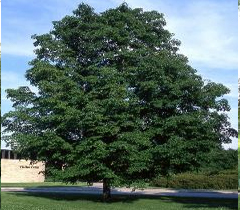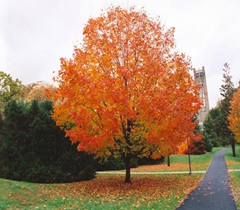 Chinese Paperback
Maple
Grows 20-30′ tall and 15-25 ft wide. Green foliage during Summer months, and reds, oranges and yellows in fall. Stunning bark.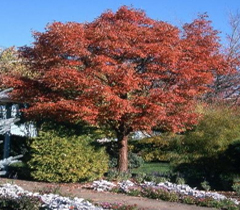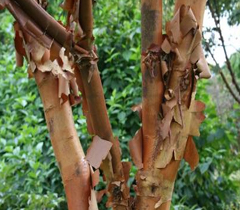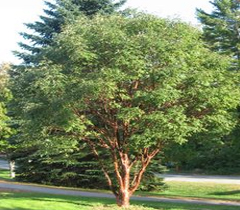 Autumn Blaze Maple
Grows 40-50 ft tall and 30-40 ft wide.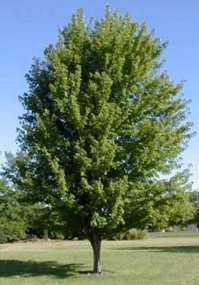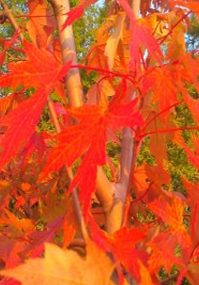 Upright Red Japanese Maple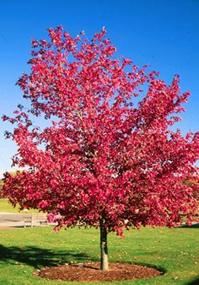 Grows 10-15 ft tall and 8-12 ft wide

Lions Head Maple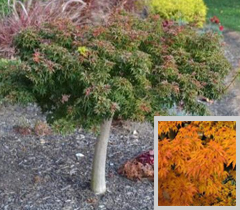 Grows 12-15 ft tall. Golden amber-orange Fall foliage.

Coral Bark Japanese Maple
Grows 15-20 ft tall and wide.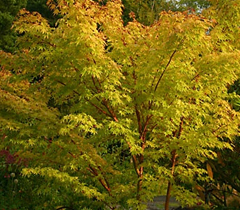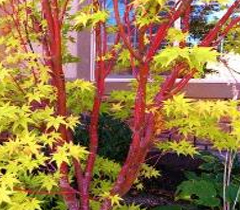 Queen Crimson Japanese Maple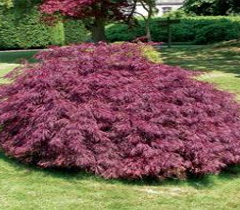 Grows up to 4 ft wide and tall.

Japanese Maple
Grows up to 25 ft tall and wide.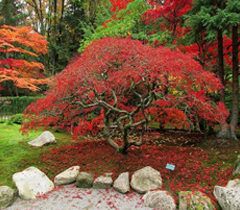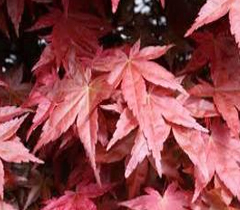 Field Hedge Maple
When not shaped like a hedge, it can grow 50-80 ft tall.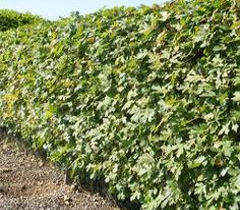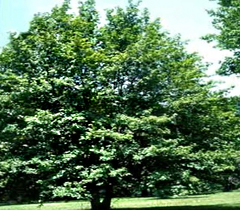 HERE IS WHY YOU SHOULD GIVE NRI A TRY!
Principal and owner David Turco has been maintaining the grounds of our local community since he was just a boy in the 90's and has grown a passion for the trade from a young age. Over the years, he has hand selected a crew of employees that show the same passion for quality who are friendly, professional, approachable, have clean criminal backgrounds, and above all, will cater to the individual needs of each and every one of our clients. When you choose NRI Landscaping you are choosing a dedicated team who is in the profession because it is truly what we love to do. Passion is what drives us and your satisfaction is what fuels us. Our service is unmatched so you can rest assured you will get the personal attention you deserve. We are always just a phone call away!